Super Tough Clear Protection For Vehicle Paint
Call the experts in Adelaide.
Transparent urethane film helps protect paint from stones, sand, road debris, bug acids and other harsh conditions that can ruin your new car finish. It helps to safeguard vulnerable painted surfaces like the leading edge of the bonnet, mirrors, bumper, door and boot edges.
Key features of our Paint Protection Film include;
Flexible clearcoat for sleek installation

Superior clarity

Outstanding scratch and stain resistance

Excellent durability with resistance to yellowing and cracking

Self-healing technology that makes most scratches disappear
Drive a new car every day with paint protection film 
At Window Shield, we offer a variety of paint protection options as part of our protection and enhancement services. We understand that Paint Protection Film can be a costly process, which is why we've ensured our services cater to all budgets and we can completely tailor them to suit your car and the finish you want to achieve. From our affordable enhancement service and paint protection film, through to vinyl wrap services and ceramic coating, the Window Shield team has got you covered.
Don't forget the ceramic coating to keep your new paint job looking good as new. For any questions, feel free to contact our specialists by giving us a call on (08) 8350 9711 or sending an email to info@windowshield.com.au.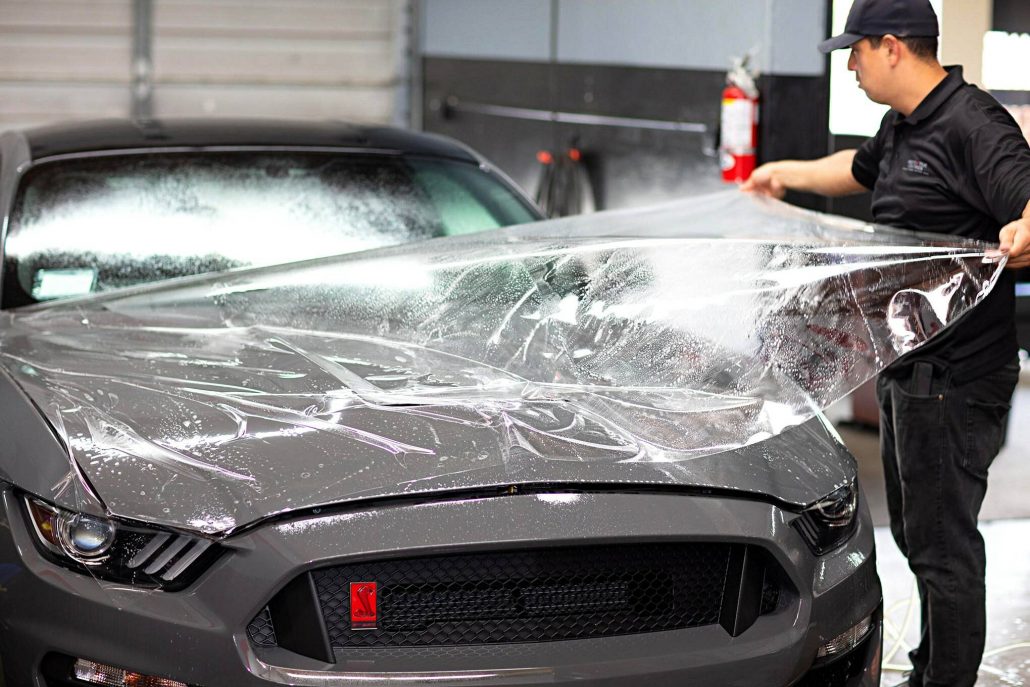 Benefits of Car Paint Protection
Your car is not only a means of transport, but it also represents your personality and your image. A clean and polished vehicle is something that makes you proud, gives you enjoyment and self-confidence of being the owner. Let us help you enjoy your pride and joy to the fullest by asking us how our paint protection film service can benefit your car today.
To create a custom protection film for your vehicle, we use proprietary software which allows us to download patterns of specific vehicle makes and models directly to a digital plotter for precision cutting of the film for your car. With the widest car protection film available at 1520mm, we can cover full bonnets and guards of most vehicles and have a selection of over 3,000 patterns within our library database.
If you would like to view the work we have done please visit our Gallery Page, Facebook Page, or Instagram Page 
Also to learn more about us please read what our clients have said on Facebook & Google Reviews