"Safety & Security Exterior Films"

Hazard & Anti-Graffiti Protection

"Avery Dennison has over two decades of experience in developing and manufacturing multi-laminate safety, security and anti- graffiti window films, designed to protect people and property against a wide variety of threats as well as the window itself from vandalism. Exterior protection of glass and rigid plastic window systems is particularly relevant in the public domain such as bus shelters, subways, buses, trains, stadiums, commercial buildings and institutions.
Avery Dennison's anti-graffiti, sacrificial films provide a cost effective and convenient method for protecting glass and plastic windows against vandalism and damage.
All of Avery Dennison exterior window films provide excellent UV block, protecting people and property from damaging ultraviolet rays."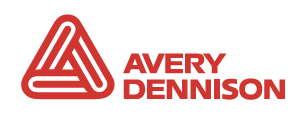 SF Clear X
SF Clear X safety and security exterior window films feature exceptional clarity, low reflectance and high levels of UV protection. Film thicknesses 4 and 7 mil are available to provide appropriate protection solutions.
AG Clear ix
AG Clear ix window films by Avery Dennison can be applied either on the interior or exterior side of most glass window systems for anti-graffiti protection. AG Clear ix anti graffiti films provide a tough, invisible layer between vandals and glass, helping to keep vulnerable surfaces clear, clean and scratch free. Avery Dennison's AG Clear ix films are available in thicknesses 4 and 6 mil.
Clear Poly X
Clear Poly X exterior window film is engineered for application on most rigid plastic substrates and delivers anti-graffiti protection, with an easy wipe-clean surface, and thick construction to protect from gouging and acid attacks.
Removing and replacing scratched or scuffed Clear Poly X film is simple – any adhesive residue rubs off without
damaging the exposed plastic window pane. Recommended for exterior use on bus shelters, safety guards, stadiums or acoustic barriers. Avery Dennison's Clear Poly X exterior window films are available in thicknesses 4 and 6 mil to
provide the required protection.
Features and Benefits
SF Clear X Exterior Window Film Products provide:
Increased protection from glass shattered by impact, blast, crime or natural disaster

Superb optical clarity for no compromise vision

Up to 99% UV

block

to

reduce fading and

sun

damage
AG Clear ix Interior/Exterior Window Film Products provide:
Easy clean and replacement to protect glass glazing surfaces

Up to 97% UV block to reduce fading and sun damage
Clear Poly X Exterior Window Film Products provide:
Compatibility with most rigid plastic substrates

Easy clean and replacement to protect rigid plastic substrates

Superb optical clarity for no compromise vision

Up to 99% UV block to reduce fading and sun damage