Are You Looking For Professional Residential Window Tinting In Adelaide?
Call the experts in Home Window Films & Tinting in Adelaide
Window Shield Australia has over 35 years of experience helping South Australian homeowners with their glass requirements. Our friendly installers are fully trained and accredited in all types of window film installations. All our staff have current National Police Clearances and leave your home clean and tidy once the job is complete.
Our friendly team has helped architects, builders, government departments, property managers and small business owners. Finding affordable solutions for all of their window film needs. Whether it is helping reducing energy costs, decorative window film or security film we have you covered. Contact us to see how we can help your business with signage and vehicle graphics produced in our workshop
We have window films to suit every purpose and style of home. From classic family homes to modern city apartments. Our expertise, innovative approach and diverse product range will give you the look you want for your home.
Our products range from anti-graffiti, decorative and designer or solar control films. They can all complement and improve your glass function in every situation to achieve outstanding results.
If you are looking for commercial or office window tinting please visit our commercial window tinting page. If you would like to view some of our work you can visit our Gallery page. Conversely, you can visit our Facebook page.
Protect & Style Your Home
Increase your household's energy efficiency and protect your loved ones
When it comes to increasing your households energy efficiency, window tinting can be an affordable alternative. By tinting windows in the home, you can reduce the effort needed by your cooling appliance. Meaning your air conditioner does not have to work as hard. Which will save you money on your electricity bill. In addition to this home window tinting lowers the amount of heat energy that enters your home.
If you would like to learn more about this please give one of our staff members a call and we can walk you through the process.
In addition to this we offer free quotes, if you would like a quote for your commercial space please call us on (08) 8350 9711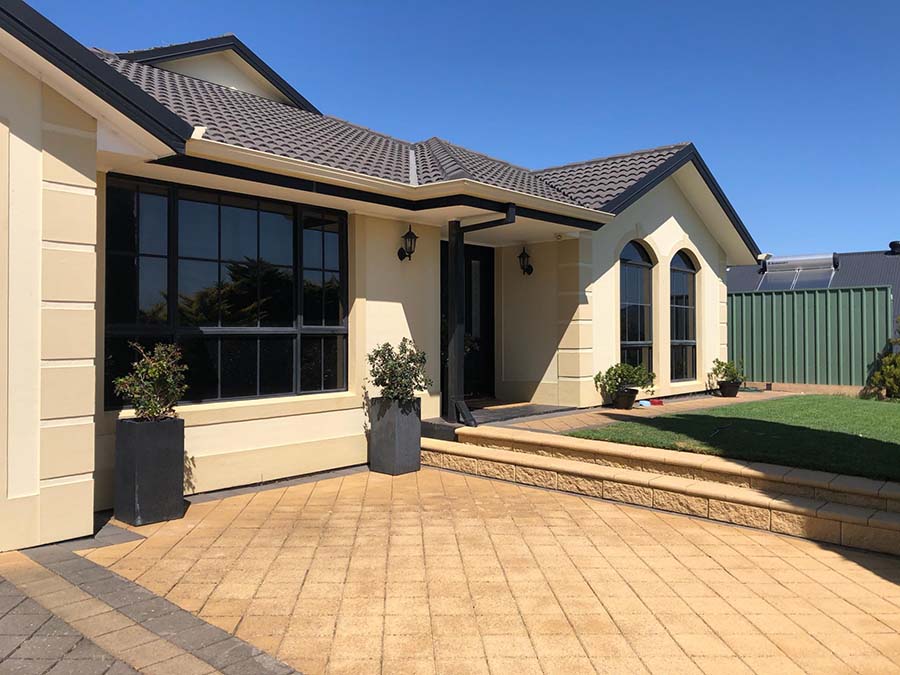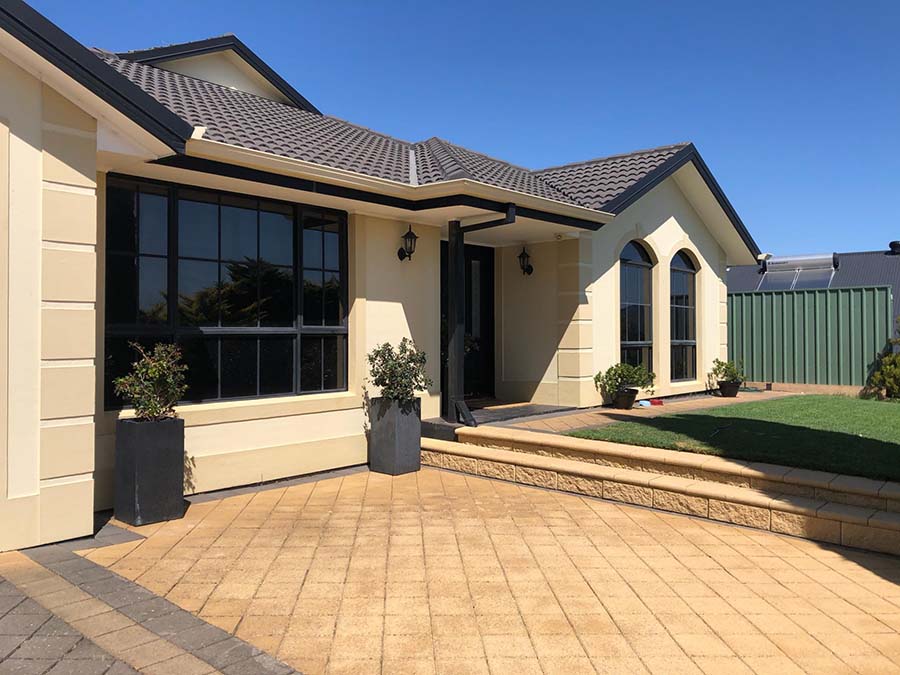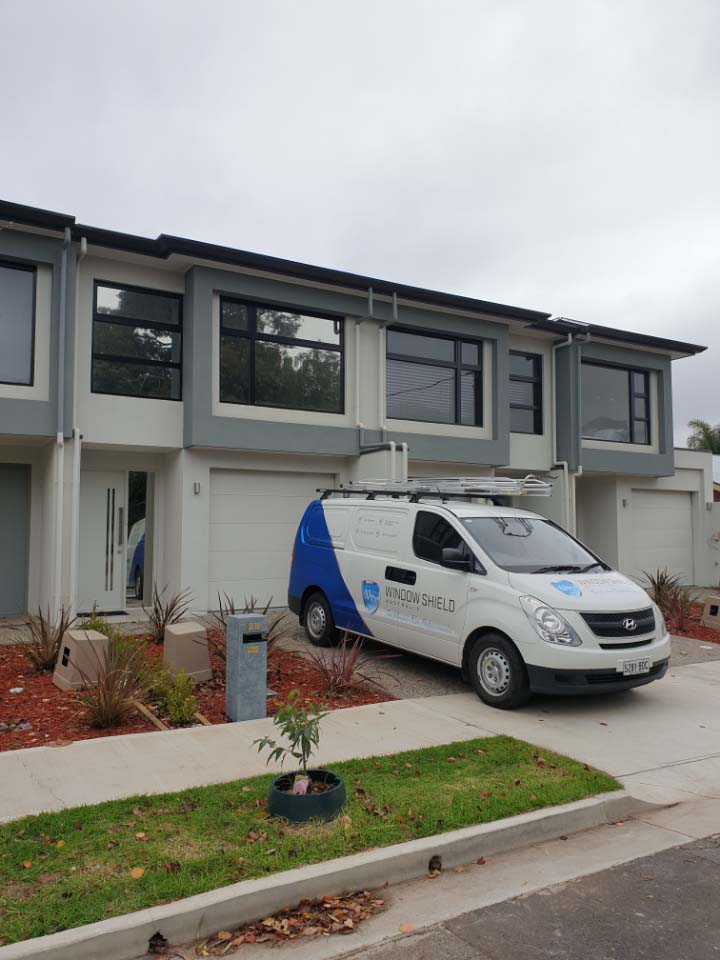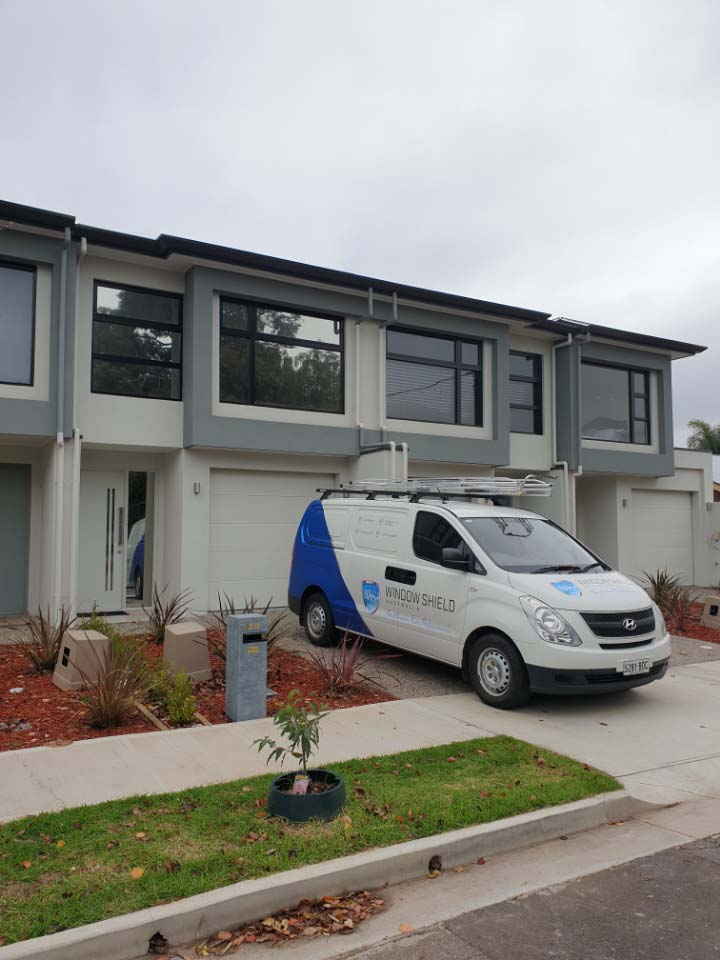 Benefits Of Window Tinting Your Home
There are several reasons why homeowners get window tinting or even decorative window film installed on their property. If you have any questions in relation to your home window films & tinting in Adelaide after reading the benefits below, then please call us.
Reduce energy costs, by reducing the need to run your air conditioning at a high level.

In Winter it can also keep the warm air inside thus saving on gas & electrical

Creates a safer environment for you and your family from harmful UV Rays.

These UV Rays also damage carpet, curtains, couches, and woodwork.

Reduces the glare in the home protecting your families eyes.

Improves the privacy and adds character & style to the home.

Less glare on your TV, which allows for better viewing