Window Shield Australia is a South Australian based family run company with over 35 years' experience in the window film industry. We are long standing members of WFAANZ (Window Film Association of Australia and New Zealand) and have achieved and maintained WERS Accreditation (Window Energy Rating Scheme).
Our team are committed to providing accurate information in a way that is easy to understand. With our focus on professional and helpful customer service, you can be assured Window Shield Australia will deliver you the best products and services in the market.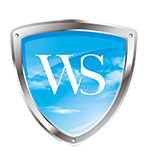 Window films not only provide safety, security and heat control they can create daytime privacy, improve your view and change the appearance of your room or building in ways you thought were impossible. Window Shield Australia can help you to achieve the results you are looking for. No installation is too big or too small.
Authorized Dealers For 3M & Avery Dennison