Create Privacy, Decorate Your Home: Any Colour, Design Or Photo Print
Affordable Solutions to meet your needs.
Window Shield has a high-quality range of Decorative and Designer films that can be used in both residential and commercial situations. They can provide privacy, graphic impact, promote your brand and much more.
The Decorative and Designer Films are the ideal design solution for large panel installations, signage, and patterned graphics. To view some of our work please visit our Gallery or Facebook page.
Our Large Format Printer enables us to produce high quality graphics and designs that are suitable for installation on glass, Perspex or walls. Vibrant colours, designs and even photographs are easily printed. We can create anything from a stunning feature wall to personalised nursery graphics. Supply your own ideas, or our designer is here to help you. Give us a call to learn more.
Decorate Or Secure Your Home
Need a free quote for Decorative & Designer Window Tinting Film in Adelaide?

We offer free quotes to all customers in Adelaide. If you would like to know more about Decorative & Designer Window Tinting Film please call us an inquiry. We can be contacted on (08) 8350 9711.
Use your imagination and anything is possible with Decorative and Designer Films delivering a powerful visual impact at a truly affordable cost.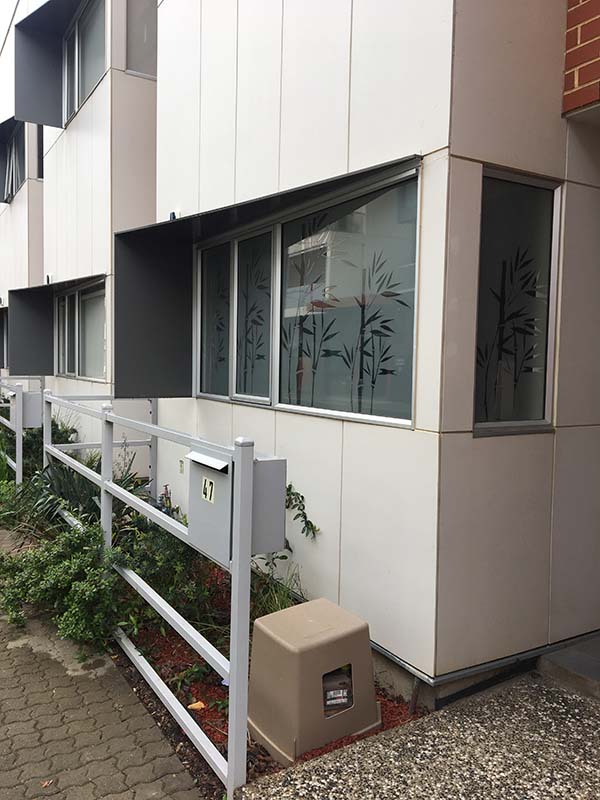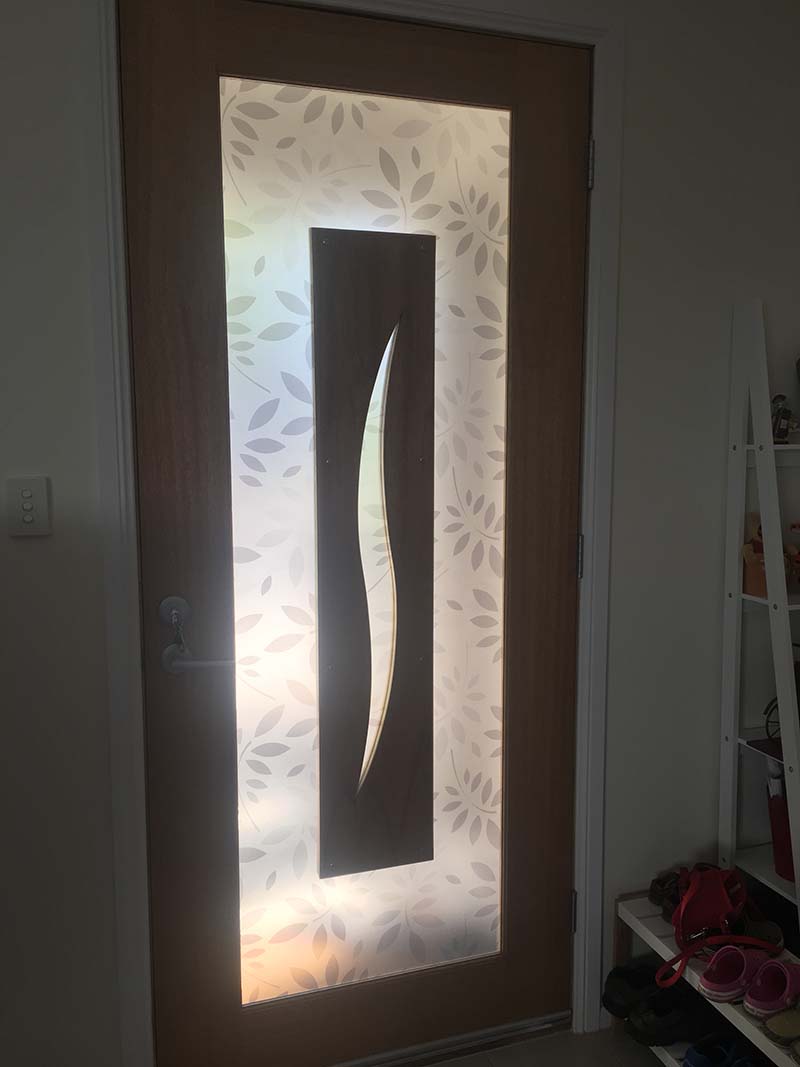 Benefits Of Decorative Window Film 
There are several reasons why businesses & even residential customers choose to get decorative window film placed on their windows. If you have any questions after reading the below benefits please call us.
Theft-deterrent, tinted windows make it harder to see what's in your office.

Reduces energy bills – both gas and electrical as heating and cooling don't need to be used as much.

Increases your privacy

Reduces glare which is even more important if you use computers (protects your eyes)

Reduces & stops damage to furniture, curtains, carpets, computers & Tv's if in direct sunlight

Stylish – ads character to your office space.