"Safety & Security Interior Films"

"Optically clear glazing protection"
"Avery Dennison has over two decades of experience in developing and manufacturing multi-laminate safety and security window films, designed to protect people and property against flying glass shards from a wide variety of hazards and threats.
Avery Dennison's safety and security films are suitable for building codes and insurance policies that often demand glazing that meets certain safety standards such as impact-resistant glass in schools, break-ins or blast protection for retail locations.
Avery Dennison's safety and security interior films have outstanding optical clarity and cleanliness – the result of top grade polyester, our proprietary transparent adhesive, and tight adherence to demanding ISO 9001 quality-assurance standards."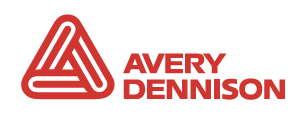 SF Clear i
SF Clear safety and security interior window films feature exceptional clarity, low reflectance and high levels of UV protection. A full range of film thicknesses include 4, 7, 12 and 15 mil ensures the appropriate protection solution.
AG Clear ix
AG Clear ix window films by Avery Dennison can be applied either on the interior or exterior side of most glass window systems for anti-graffiti protection. AG Clear ix anti graffiti films provide a tough, invisible layer between vandals and glass, helping to keep vulnerable surfaces clear, clean and scratch free. Avery Dennison's AG Clear ix films are available in thicknesses 4 and 6 mil.
SF Matte i
SF Matte i safety and security decorative interior window film is white matte in appearance and is available in thicknesses 5 and 12 mil to provide privacy and personal safety in retail, bathroom and office applications. The product combines anti- fragmentation security with an attractive sandblasted effect, delivering a safe and cost-effective alternative to privacy glass or partitions.
SF Clear mod
Add safety and security protection to any Avery Dennison solar window film by installing it in combination with safety modular film SF Clear Mod. Avery Dennison's SF Clear Mod safety and security interior modular window films are available in thicknesses of 4, 7, and 12 mil for varying hazard protection.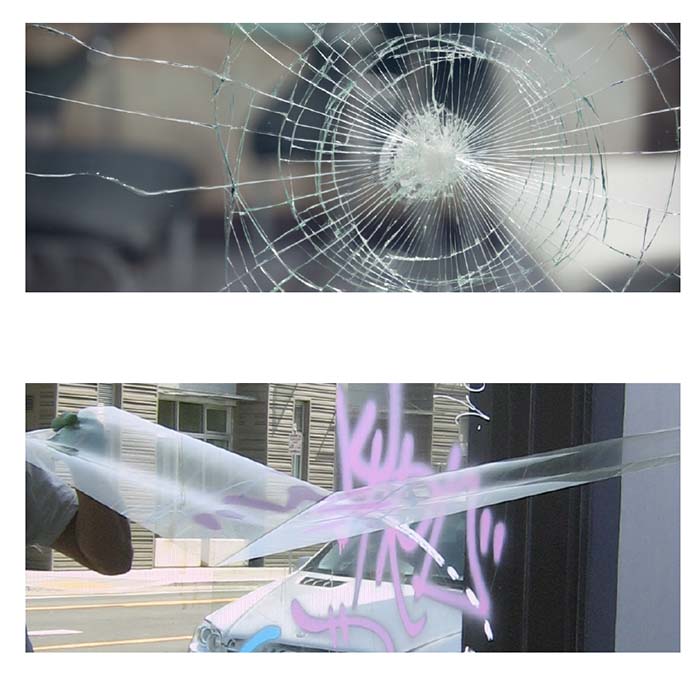 Features and Benefits
SF Clear and Modular i Interior Window Film Products provide:
Increased

protection from

glass shattered

by impact, blast,

crime

or natural

disaster

Superb

optical

clarity

for no

compromise

vision

Up to 99% UV

block

to

reduce fading and

sun

damage
SF Matte i Interior Window Film Products provide:
Increased

protection from

glass shattered

by impact,

crime

or natural

disaster

Privacy with aesthetic

appeal

–

sandblasted

white

effect

Up to 99% UV

block

to

reduce fading and

sun

damage
AG Clear ix Interior/Exterior Window Film Products provide:
Easy

clean and replacement

to protect

glass glazing

surfaces

Up to 97% UV block to reduce fading and sun damage