Dual Reflective Interior Films
Combining cooling performance with style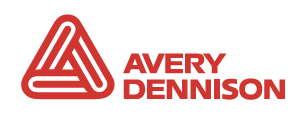 Avery Dennison's Dual Reflective interior window film lines – DR OptiTune and DR OptiShade – are engineered with nano technology for long lasting color stability and exceptional solar protection. These Dual Reflective films combine a stylish reflective outer layer that reduces glare and solar heat from entering into the room and thus maintains indoor comfort; with a less reflective inner layer that preserves views to the outside. All Dual Reflective films deliver excellent levels of solar protection.
Dual Reflective interior films are ideal for commercial and residential retrofit glazing projects where increasing comfort, reducing hot spots and conserving energy are most important, all while maintaining a neutral interior view to the outside.
DR OptiTune i Dual Reflective interior window film combines high solar heat rejection with low internal reflectance. Its attractive, warm neutral grey tone targets both residential and commercial use. DR OptiTune 05i, the film group's darkest version, functions as a one-way mirror for outstanding daytime privacy. DR OptiTune i is available in different VLT's.
Avery Dennison's DR OptiShade i interior window film features a warm, neutral earth tone with low interior reflectance, and effective solar heat protection. It is ideal for residential use, complementing wood floors and furnishings. DR OptiShade i is available in different VLT's and is compatible with most glass glazing window systems.
99+% UV block reduces fading and damage from the sun
Excellent level of heat rejection saves costs associated with building cooling
Outstanding glare control for enhanced comfort
Warm neutral interior with low reflectivity preserves ambiance and views
Bold appearance upgrades building exterior and maintains daytime privacy