3M™ Automotive Window Film Obsidian Series
Performance, value, longevity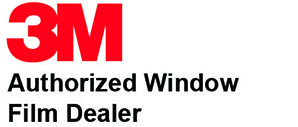 The 3M difference.
There are thousands of window film dealers in the country, but only a select few have been chosen to be part of the 3M network. 3M™ Authorized Dealer Installers are available to help you select the right window film for your vehicle. Whether you want to reduce heat and glare or increase privacy and security, there's a 3M™ Window Film to meet your needs.
Invented, innovated, and improved.
Improving comfort, protecting vehicle interiors and blocking UV rays are hallmarks of 3M™ Automotive Window Films. 3M was issued the first sun control window film patent in 1966, and our innovative window film products have helped provide protection from the sun's harmful rays for 50 years. Put the innovation of 3M to work for you
Hot looks outside, cool and private inside.
3M™ Automotive Window Film Obsidian Series delivers lasting comfort and performance at an affordable price due to 3M's Patented* Infuse Technology. 3M's Infuse Technology provides better durability, color retention, and fade resistance than many other dyed films.
The Obsidian Series incorporates 3M's Patented Infuse Technology that provides better durability than many dyed films due to the bonding of the dye particles into the film. These films also provide strong heat rejection, low reflectivity and protection from ultraviolet (UV) rays, thereby enabling you to stay cool. Obsidian Series rejects up to 44% of the total solar energy coming through your windows.
Increase privacy for you and your valuables with the Obsidian Series, available in tint levels that can block up to 92% of visible light into your vehicle.
The Obsidian Series reduces up to 91% of the glare from blinding sunlight, allowing you to see better and concentrate more on driving.
Blocking up to 99% of UV light, the Obsidian Series provides a total Sun Protection Factor (SPF) of up to 1000. This helps provide vehicle occupants with significant protection from harmful UV rays.
The Obsidian Series is a non-metallized window film that won't interfere with mobile devices, GPS or satellite radio reception.
Limited lifetime warranty
The Obsidian Series is backed by a limited lifetime warranty, one of the most comprehensive warranties you can get. Sold and installed by professional 3M™ Authorized Dealer Installers, our films are durable, designed to last and virtually maintenance free.