Darkest Legal Window Tint in Adelaide
Are you looking to enhance the privacy and style of your vehicle, home, or office in Adelaide? While also protecting yourself from the scorching Adelaide sun?
Look no further than the darkest legal window tint available in Adelaide.
In this article, we'll delve into the benefits, regulations, and options for achieving that sleek and sophisticated look for your car, home, or office windows.
If you would like to learn more about residential window tinting, commercial window tinting, and car window tinting please click the links provided.
Why Consider Window Tinting?
Window tinting offers a multitude of advantages beyond its aesthetic appeal. It helps reduce the amount of heat and UV rays entering your vehicle, home, or office, keeping the interior cooler and protecting your skin from harmful radiation. Moreover, window tinting can enhance your privacy and security by reducing visibility into your space, preventing potential theft or prying eyes.
Understanding the Legal Requirements
Before diving into the world of window tint darkness, it's important to familiarize yourself with the legal requirements in Adelaide. Each sector – vehicles, homes, and offices – has its own specific guidelines regarding permissible levels of tint darkness. Adhering to these regulations is crucial to avoid fines or other legal consequences.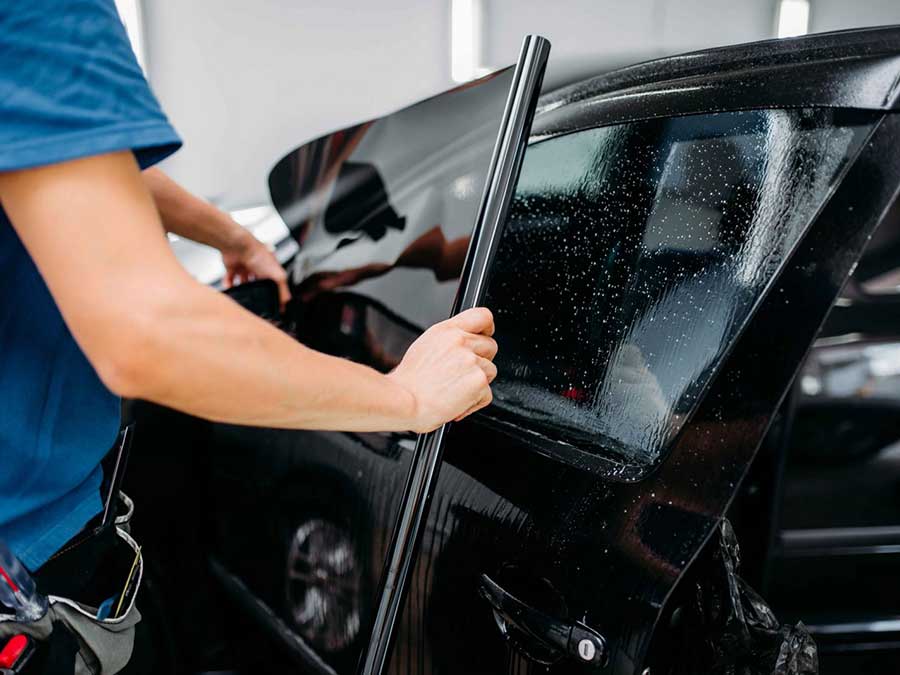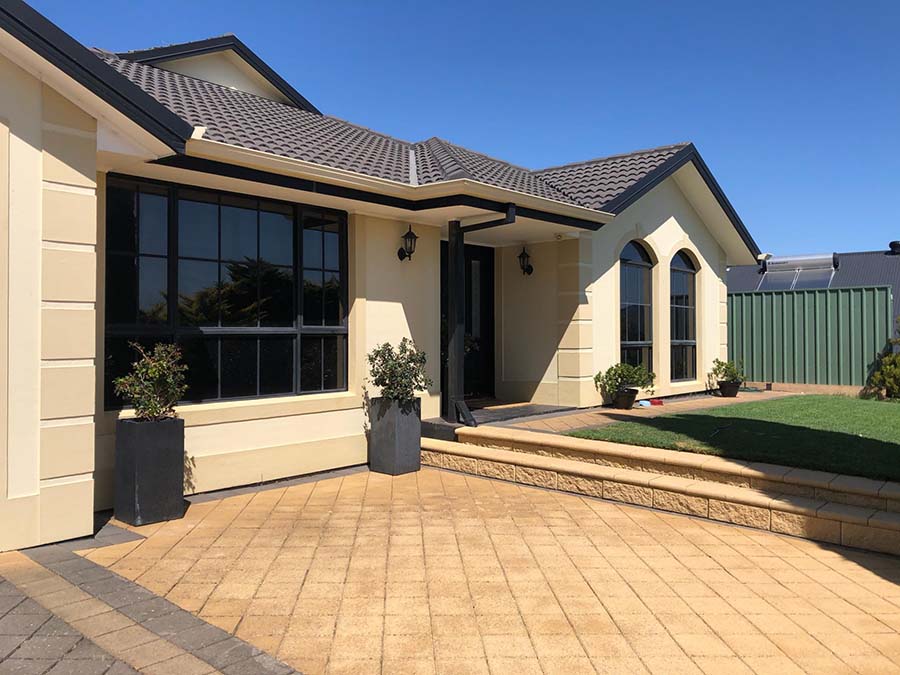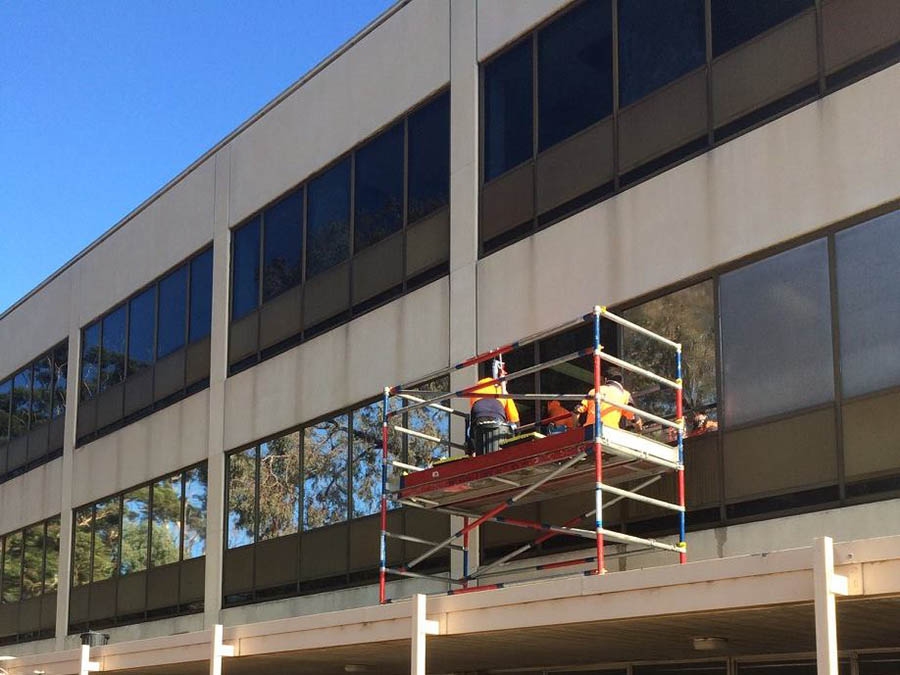 Vehicle Tinting
In Adelaide, the darkest legal window tint for vehicles is subject to certain restrictions. Currently, the guidelines specify that the front side windows must allow a minimum of 35% of light to pass through, while the rear windows and rear windscreen can have a darker tint. This regulation applies to cars, trucks, and other vehicles.
Home Tinting
When it comes to window tinting for homes, Adelaide also has specific regulations in place. These regulations vary depending on factors such as the type of window, its location within the home, and the purpose of tinting. It's important to consult with a professional tinting service to ensure compliance with these regulations.
Tinting your home's windows can provide numerous benefits. It helps control the amount of sunlight and heat entering your living space, reducing the need for excessive air conditioning and ultimately saving energy costs. Additionally, home window tinting offers enhanced privacy and protection against harmful UV rays, preserving the longevity of your furniture and interior.
Office Tinting
For office spaces in Adelaide, window tinting can significantly enhance the working environment. By reducing glare and heat, tinted windows create a more comfortable atmosphere, allowing employees to focus better and be more productive. Furthermore, tinting helps protect valuable office equipment, such as computers and furniture, from fading or damage caused by excessive sunlight exposure.
Exploring Tinting Options
Despite the legal limitations, you can still achieve an impressive and stylish look for your vehicle, home, or office windows. Here are a few popular options to consider:
Standard Tint: This is the most common choice for all sectors. It provides a balanced level of privacy, sun protection, and compliance with legal requirements.
Ceramic Tint: Known for its excellent heat rejection properties, ceramic window tinting offers a high level of infrared and UV ray blockage. It keeps your space cooler even on the hottest Adelaide days.
Limo Tint: If you desire maximum privacy for your vehicle, home, or office, limo tint might be the option for you. While it offers a significantly darker appearance, it's important to ensure compliance with local regulations.
Consulting Window Shield for Professional Tinting Services in Adelaide
To ensure the best results and compliance with legal regulations, it's advisable to consult Window Shield, a trusted professional window tinting service in Adelaide. With their expertise and dedication to customer satisfaction, they can guide you through the tint selection process, ensuring that you choose the darkest legal option for your vehicle, home, or office.
Window Shield, located in Adelaide, specializes in high-quality window tinting solutions. With their years of experience and commitment to excellence, they have established a strong reputation in the industry. By choosing Window Shield, you can have peace of mind knowing that your window tinting project is in capable hands.
To get started, simply contact Window Shield at (08) 8350 9711. Their friendly and knowledgeable staff will be happy to assist you, answering any questions you may have and scheduling a consultation to discuss your specific tinting needs.
When selecting a tinting service, it's important to prioritize professionalism, expertise, and the use of top-quality materials. Window Shield meets these criteria and more, making them a reliable choice for your window tinting requirements in Adelaide.
Investing in professional tinting services from Window Shield ensures that you achieve the desired results while complying with legal regulations. They will work closely with you to understand your preferences and provide expert recommendations tailored to your vehicle, home, or office.
Choose Window Shield for your window tinting needs and experience the benefits of its exceptional service and expertise. Transform your windows with confidence, knowing that you have partnered with a reputable tinting service that prioritizes customer satisfaction.
Awesome product and customer service. Josh and his team have done an incredible job from start to finish installing privacy film throughout our house to both old and new windows. Highly recommend. Punctual and competitive pricing.
Finally a place with great service! We had been trying to get out front door frosted (for privacy) for several months now but have had lengthy delays in responses from tradesmen. When we contacted Window Shield we heard back from them immediately, quoted and measured up within a week and installed the following. Super friendly and great communication, great price too. We will definitely come back here if we want more work done!
Had my car windows tinted by them and was very happy with their work ☺️
We used Window Shield for our west facing windows to reduce heat and UV/glare and were super happy with their service and product. Quote was competitive, both quoting and installation were quick, communication was friendly and professional and they dropped off samples prior to install to give us time to decide what we wanted. Very happy, would definitely recommend and use again.
Carol Williams
28/05/2021
Great work done, very friendly and professional
Competitive pricing and same day service. But hard to locate the public entrance (Google sent me to the rear vehicle entry)! Will be nice once the front signage is updated.
Very good work ? nice staff and very helpful
Shavin Shankar
20/01/2021
Excellent service and very professional and polite staff. Josh is really friendly and nice. Would definitely go back there again for their services
Josh is very polite and respectful kind of guy, John did the tint on my car and all 5 normal sized windows plus 2 small ones he did it very good and quick at the same time. Guys knows what their doing and fair priced as well.